Complementary Colors: Guide to Contractor/Subcontractor Collaboration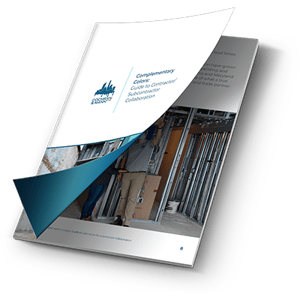 Navigating your role as a contractor or subcontractor (and sometimes both) can be challenging. However, collaboration on any project can be like complementary colors—the combination of the colors makes both look better.
With 30 years of experience, our team here at Cochran & Mann has learned a few things about building strong relationships with general contractors and trade partners.
In this guide, you'll learn:
The difference between contractor and subcontractor status
How they benefit each other
How to define roles
And so much more!
We've come a long way since the one-room office in 1990. Our growth didn't happen from independence, but instead an interdependence with trusted partners. Start building your complementary color relationships by simply filling out the form on this page to download the guide.